I live in Idaho now, as many of you are aware, and I plan on staying here for a long time. However, I lived in North Dakota for 26 years (give or take a few months when I lived in SC, SD, and England) and I will always consider that my home state. I'm going back to North Dakota next week for a work seminar and to see friends and family and it got me thinking
What do I miss most about North Dakota?
1. Family
2. Friends (These are obviously a given)
3. The obsession everyone has with large animals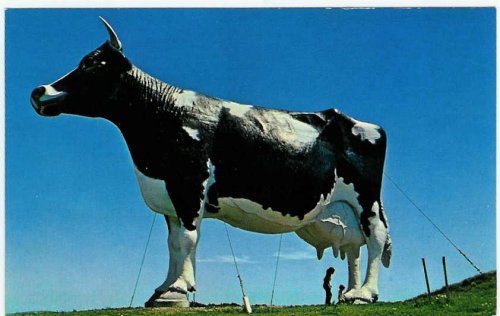 4.
Knoephla soup
5. Small town dynamics (although I prefer to view these from the OUTSIDE and wish to never be involved again)
6. How 80% of news reports are on things that don't matter but yet are positive in nature.
7. How if you drive for 10 miles in any direction you are likely to see cows grazing on pastures.
8. The emphasis and belief held by most people that hard work will lead to a good life.
9. The accents of old folks from places like
Wishek
and
Linton
.
10. The fact that
dinosaurs used to rule the plains
. Take that, buffaloes.